Groupon: Pauri: 1N/2D Stay for 2 in a Deluxe Room with Trekking and More. Rated 4.5 on TripAdvisor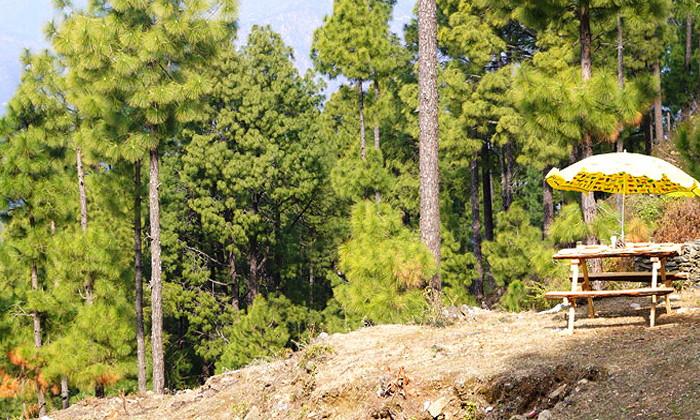 Groupon: Pauri: 1N/2D Stay for 2 in a Deluxe Room with Trekking and More. Rated 4.5 on TripAdvisor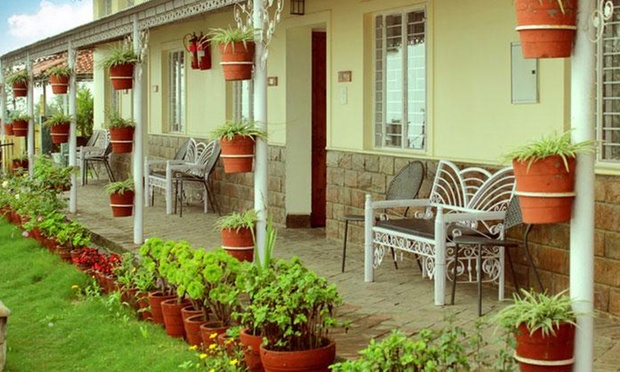 Groupon: Pauri: 1N/2D Stay for 2 in a Deluxe Room with Trekking and More. Rated 4.5 on TripAdvisor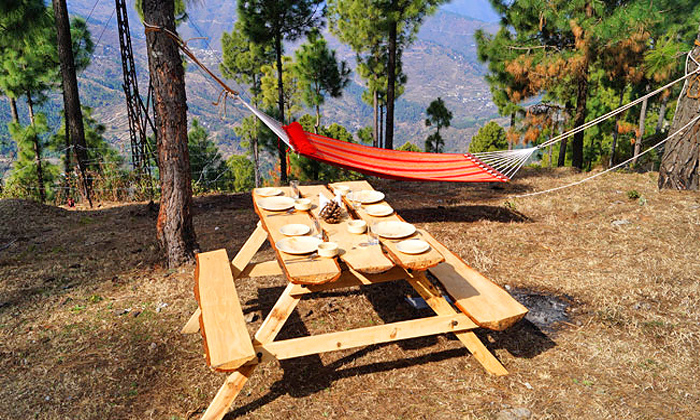 Groupon: Pauri: 1N/2D Stay for 2 in a Deluxe Room with Trekking and More. Rated 4.5 on TripAdvisor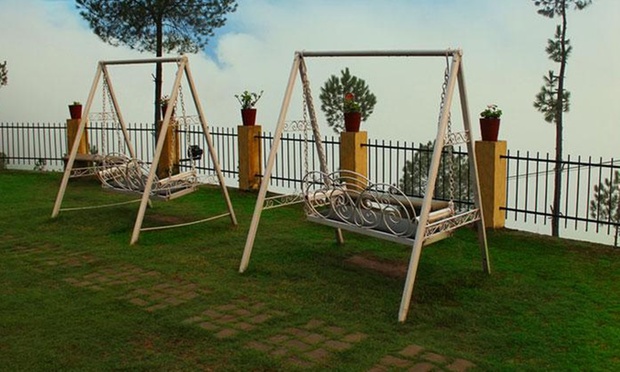 Groupon: Pauri: 1N/2D Stay for 2 in a Deluxe Room with Trekking and More. Rated 4.5 on TripAdvisor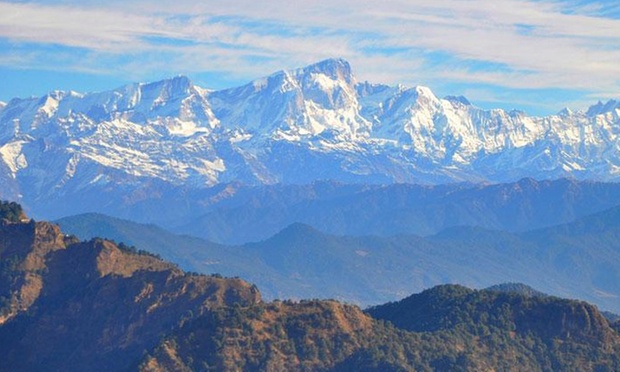 Groupon: Pauri: 1N/2D Stay for 2 in a Deluxe Room with Trekking and More. Rated 4.5 on TripAdvisor

Highlight
Hotel & Attractions
Rated 4.5 on TripAdvisor
Offers unbridled view of the entire valley right up to New Tehri
View the several snow-capped peaks of mighty Himalayas including Trishul, Gangotri group, Swarge Rohini and Neelkanth
15 cosy rooms
Activity Room
Library
Gazebo
The Deal
Experience the splendor and magnificence of life in the hills, away from the maddening crowd with this Groupon to V Resort, Pauri.
Hotel
V Resorts Pauri is best known for its view of the snowcapped mountains and its spectacular sunsets. The town of Pauri also has a rich cultural heritage that is largely forgotten. Pauri is dotted with some of the oldest temples in the country - the only Laxman temple found in the world, and celebrates 17 different festivals in the year. Tour the temples and make your offerings, hear local stories from villagers and enjoy a simple meal prepared by hosts in their quaint Garhwali homes.
Location
Recommended Places to Visit:
Kandoliya Mandir
Nag Dev Mandir
Chaukhamba View Point
Kandolia Ground
Nagdev Evergreen Forest
Fine Print
What You Get
Offer 1 (Mon to Thurs Check-in) - Rs.2999: 1N/2D Weekday Stay for 2 in a Deluxe Room
Offer 2 (Fri to Sun Check-in) - Rs.3999:1N/2D Weekend Stay for 2 in a Deluxe Room
Inclusions:
Accommodation in a Deluxe Room.
Welcome Drink on arrival.
Morning and Evening Tea with cookies.
1 Mineral Water Bottle daily
Hot/Cold Water
Recreational activities at the Resort like Books Library, Other Indoor Games, Painting Kits etc.
Validity
Valid until: 30.09.2015
Valid for 2 persons
Maximum occupancy in a room is 3 adults
Timings:
Check-in time - 1:00PM
Check-out time - 11:00AM
Pay Extra at Location:
Child policy:
Child below 5yrs: FREE
Child between 5 to 12yrs: Rs.200
Child between 5 to 12yrs: Rs.400 with breakfast
Child above 12yrs / Extra adult: Rs.800 with mattress
Child above 12yrs / Extra adult: Rs.1000 with breakfast and mattress
Surcharge: Rs.400 directly to the hotel for Breakfast for couple per Night
General Fine Print
Rooms subject to availability, limited rooms per day on promotional rates
Inclusive of all taxes and service charges
Prior reservation mandatory
For weekend reservations, we recommend calling in advance
Printout of voucher is mandatory
Cancellation Policy:
No refund if booking is confirmed
Groupon Promise
If desired reservation dates are unavailable, contact us within 14 days of purchasing the voucher for full refund - No questions asked
This is only valid if the reservation request has been sent at least 7 days prior to date of travel
See the rules that apply to all deals.
Groupon: Pauri: 1N/2D Stay for 2 in a Deluxe Room with Trekking and More. Rated 4.5 on TripAdvisor

How to Get There
105km from Jolly Grant Airport
90km from Rishikesh Railway Station
Distance from New Delhi: 300km