Groupon: Bangalore: 1N Stay for 1 in a Swiss Tent with Meals, Safari & MORE at Bannerghata Nature Camp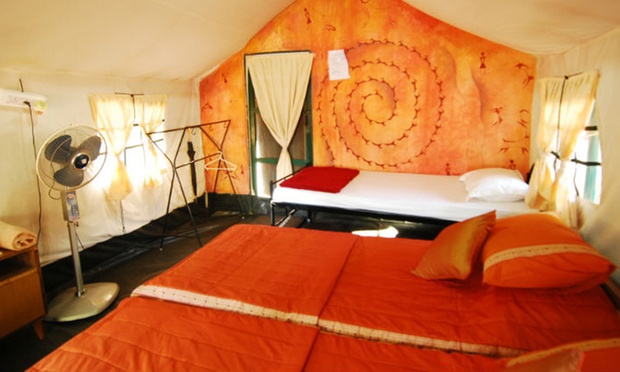 Groupon: Bangalore: 1N Stay for 1 in a Swiss Tent with Meals, Safari & MORE at Bannerghata Nature Camp

Groupon: Bangalore: 1N Stay for 1 in a Swiss Tent with Meals, Safari & MORE at Bannerghata Nature Camp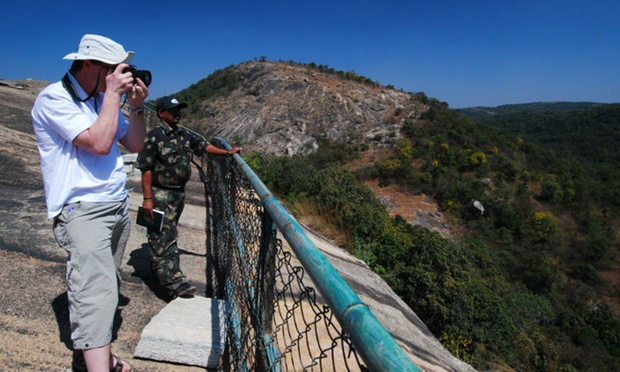 Groupon: Bangalore: 1N Stay for 1 in a Swiss Tent with Meals, Safari & MORE at Bannerghata Nature Camp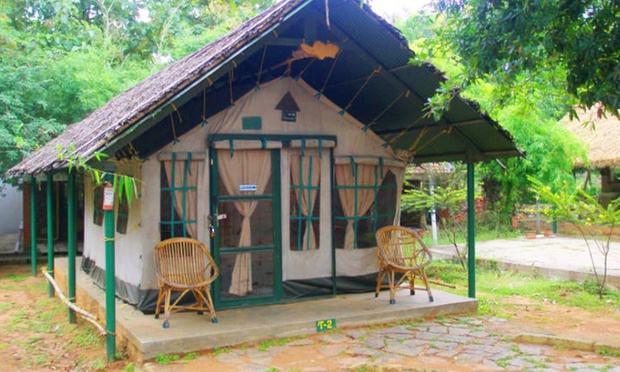 Groupon: Bangalore: 1N Stay for 1 in a Swiss Tent with Meals, Safari & MORE at Bannerghata Nature Camp
Highlight
Hotel & Attractions
Rated 4 on TripAdvisor
Awarded TripAdvisor Certificate of Excellence 2014
Lunch, Dinner & Breakfast
Herbivore Safari
Lion- Tiger-Bear Safari
Guided Nature Walk
Visit to the Zoo & Butterfly Park
The Deal
Experience the call of the wild and get closer to nature with this Groupon.
Choose from the following:
Offer 1 - Rs.2777 per person instead of Rs.2899: 1N Weekday Stay for 1
Offer 2 - Rs.2899 per person: 1N Weekend Stay for 1
Inclusions:
Accommodation in a Swiss Tent
Lunch
Dinner
Breakfast
Herbivore Safari
Lion- Tiger-Bear Safari
Guided Nature Walk
Visit to the Zoo & Butterfly Park
Itinerary:
Day One:
12.30 PM: Check-in
01:30 PM: Lunch
03:00 PM: Grand Safari
04:00 PM: Visit to Bannerghatta Zoo
07:00 PM: Wildlife movie
08:30 PM: Dinner
Day Two:
06.15 AM: Wake-up call. Tea/Coffee
07:00 AM: Nature walk
09:00 AM: Breakfast
11:00 AM: Check-out
Note:
Weekday - Monday to Thursday
Weekend - Friday to Sunday
Child or 3rd Guest Policy:
Child below 5yrs - FREE
Child between 5 to 12yrs - Rs.1456 per child per night
Child above 12yrs/ Extra Guest - Buy separate voucher
Timings:
Check-in: 12:30PM
Check-out: 11:00AM
Groupon Partner: Bannerghatta Nature Camp
The Bannerghatta Nature Camp is a surprise. Just on the outskirts of a bustling city like Bangalore with its flyovers and late nights and chaotic traffic lies 25,000 acres of carefully preserved jungle. For children and the child in you, it's an amazing storybook destination brought to life. Bannerghatta has been used as a rehabilitation facility for tigers and lions rescued from circuses. The biggest of its kind, this facility has opened opportunities for India's first Lion and Tiger Safari. With enclosures that recreate their natural habitat, seeing a giant cat up close, with just the safety of the jeep separating you and the beast, resonates to a very deep part of you.
Fine Print
What You Get
Offer 1 - Rs.2777 per person: 1N Weekday Stay for 1
Offer 2 - Rs.2899 per person: 1N Weekend Stay for 1
Inclusions:
Accommodation in a Swiss Tent
Lunch
Dinner
Breakfast
Herbivore Safari
Lion- Tiger-Bear Safari
Guided Nature Walk
Visit to the Zoo & Butterfly Park
Validity
Offer 1 valid till 15.09.2015 (Monday to Thursday Check-in)
Offer 2 valid till 15.09.2015 (Friday to Sunday check-in)
Valid for 1 person
Maximum occupancy in a room is 3 persons
Timings:
Check-in: 12:30PM
Check-out: 11:00AM
Pay Extra at Location:
Child below 5yrs - FREE
Child between 5 to 12yrs - Rs.1456 per child per night
Child above 12yrs/ Extra Guest - Buy separate voucher
Surcharge for single occupancy (instead of twin-sharing. Payable at the time of check in): Rs.705 per person per night
General Fine Print
Rooms subject to availability, limited rooms per day on promotional rates
Inclusive of all taxes and service charges
Prior reservation mandatory
For weekend reservations, we recommend calling in advance
Printout of voucher is mandatory
Cancellation Policy:
No refund if booking is confirmed
Groupon Promise
If desired reservation dates are unavailable, contact us within 14 days of purchasing the voucher for full refund - No questions asked
This is only valid if the reservation request has been sent at least 7 days prior to date of travel
See the rules that apply to all deals