Groupon: Cochin: 2N/3N/4N Couple Stay in a Garden View Room with Breakfast & MORE at The Old Lighthouse Bristow Hotel, Kochi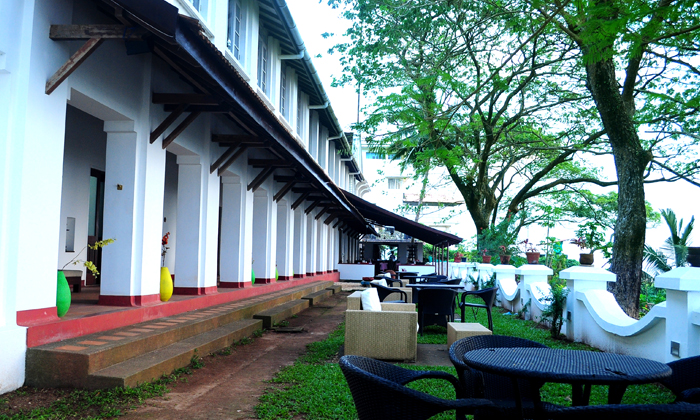 Groupon: Cochin: 2N/3N/4N Couple Stay in a Garden View Room with Breakfast & MORE at The Old Lighthouse Bristow Hotel, Kochi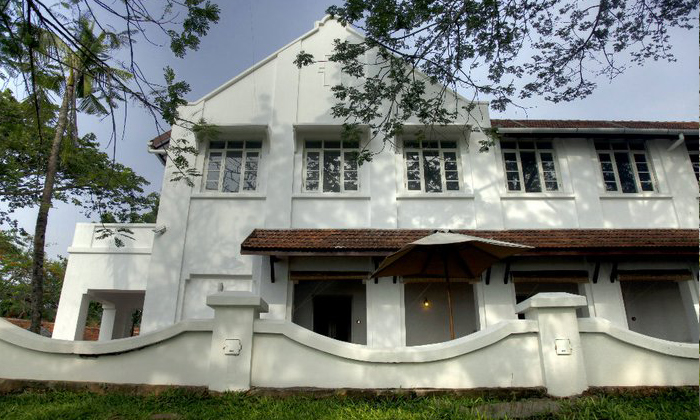 Groupon: Cochin: 2N/3N/4N Couple Stay in a Garden View Room with Breakfast & MORE at The Old Lighthouse Bristow Hotel, Kochi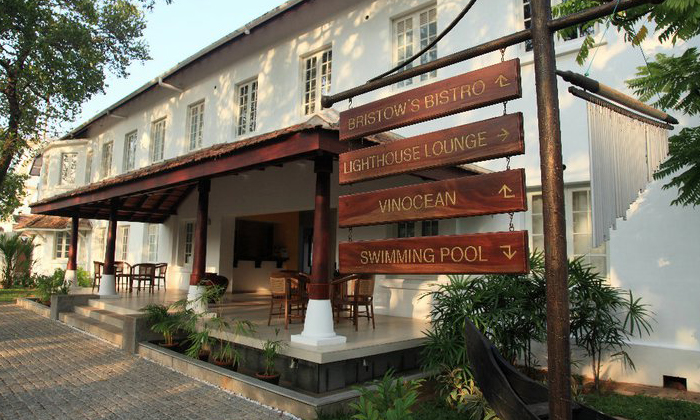 Groupon: Cochin: 2N/3N/4N Couple Stay in a Garden View Room with Breakfast & MORE at The Old Lighthouse Bristow Hotel, Kochi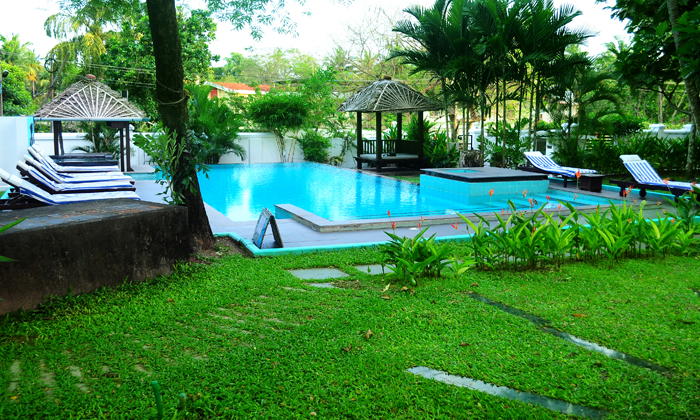 Groupon: Cochin: 2N/3N/4N Couple Stay in a Garden View Room with Breakfast & MORE at The Old Lighthouse Bristow Hotel, Kochi
Highlight
Hotel & Attractions
Voted as one of the top ten hotels in Cochin
Located right on Fort Kochi beach
Facilities:
Bristow's Bistro – Multi cuisine fusion restaurant
Lighthouse Lounge – Poolside snack bar
Vinocean – The Lounge Bar serving chilled beer and wine
Spa Deha – Ayurvedic massage center
Swimming pool with jacuzzi
Complimentary day use of hotel bicycles
The Deal
The quaint ambience and the colonial buildings of Fort Kochi remind one of the tales of centuries-old cultural and commercial interactions that transformed Kochi from a fishing village to one of the most popular tourist destinations in Kerala – God's Own Country.
Choose from the following:
Offer 1 - Rs.10799 instead of Rs.16804: 2N/3D Couple Stay
Offer 2 - Rs.16299 instead of Rs.25206: 3N/D Couple Stay
Offer 3 - Rs.21499 instead of Rs.33608: 4N/5D Couple Stay
Inclusions:
Accommodation in a Garden View Room
Welcome drink
Breakfast
20% OFF spa treatments
15% OFF Food bill
Complimentary dinner for 2 on the last night (limited portion)
Child or 3rd Guest Policy:
Child below 10yrs - FREE
Child above 10yrs - Rs.5400 (Offer 1), Rs.8250 (Offer 2) & Rs.10750 (Offer 3)
Timings:
Check-in: 2:00PM
Check-out: 11:00AM
Hotel
The Old Lighthouse Bristow hotel is situated right on the Fort Cochin beach and since it is surrounded by abundant greenery and the great Arabian sea, the hotel could not be in a more perfect location.
This British-style Heritage Hotel has retained its Colonial architectural legacy whilst adding a touch of the local heritage. Located in the heart of ancient Fort Kochi in Cochin, Kerala, it is an idyllic home away from home in God's own country. Once known as the Bristow Bungalow, this historical structure is the former residence of Sir Robert Bristow, the architect of the modern port of Cochin, who resided here from 1920 to 1941.
Steeped in rich culture and history, The Old Lighthouse Bristow hotel is one of the top fifty places to visit in the world and one of the top ten hotels in Cochin. Located right on Fort Kochi beach and surrounded by abundant greenery and the Arabian Sea, the hotel could not be in a more wonderful location. The British Colonial architecture of this boutique hotel in Cochin offers it distinct decorative touches that add to its aesthetic appeal. The hotel is a luxurious retreat where beauty weds state-of-the-art facilities. The hallways of the hotel display beautiful paintings, interesting sculptures, and other collectibles that add a special hint of local culture and tradition to the hotel décor. The staff and the service rendered remind one of the old British-style living.
Niche lighting, wooden flooring, and customized upholstery add to the understated elegance that each room exudes. The rooms and suites are just as wonderful as the property itself and come equipped with a plethora of in-room amenities.
Your experience here will remain incomplete without sampling their epicurean delights and ordering from the exclusive drinks menu. Culinary experts with in-depth knowledge of the gourmand intricacies pertaining to continental and Indian cuisine have designed a wide range of delights at Bristow's Bistro, Lighthouse Lounge and Vinocean, which are the in-house restaurant and lounge.  
Location
Recommended Places to Visit:
Fort Kochi Beach
Chinese Fishing Nets
Dutch Cemetery
Indo Portuguese Museum
Jewish Synagogue
Maritime Kochi Museum
Santa Cruz Basilica
St. Francis Church
Mattancherry Palace
Pareekshith Thampuran Museum
Mangalavanam Bird Sanctuary
Fine Print
What You Get
Offer 1 - Rs.10799: 2N/3D Couple Stay
Offer 2 - Rs.16299: 3N/D Couple Stay
Offer 3 - Rs.21499: 4N/5D Couple Stay
Inclusions:
Accommodation in a Garden View Room
Welcome drink
Breakfast
20% OFF spa treatments
15% OFF Food bill
Complimentary dinner for 2 on the last night (limited portion)
Validity
Valid from 1.04.2015 to 30.09.2015
Valid for a couple
Maximum occupancy in a room is 3 persons
Timings:
Check-in: 2:00PM
Check-out: 11:00AM
Pay Extra at Location:
Child below 10yrs - FREE
Child above 10yrs - Rs.5400 (Offer 1), Rs.8250 (Offer 2) & Rs.10750 (Offer 3)
General Fine Print
Rooms subject to availability, limited rooms per day on promotional rates
Inclusive of all taxes and service charges
Prior reservation mandatory
For weekend reservations, we recommend calling in advance
Printout of voucher is mandatory
Cancellation Policy:
No refund if booking is confirmed
Groupon Promise
If desired reservation dates are unavailable, contact us within 14 days of purchasing the voucher for full refund - No questions asked
This is only valid if the reservation request has been sent at least 7 days prior to date of travel
See the rules that apply to all deals