Pune: 1N Stay for 2 in a Standard Room with Breakfast and Wi-Fi across 9 Locations at Zo Rooms- Groupon Deals, Online Discount Coupons
End Date
= 2015-12-13T17:29:59Z
Offer/Product Details
-
The Deal
Make your stay in Pune a luxurious and memorable one with this Groupon to your choice of Zo Rooms!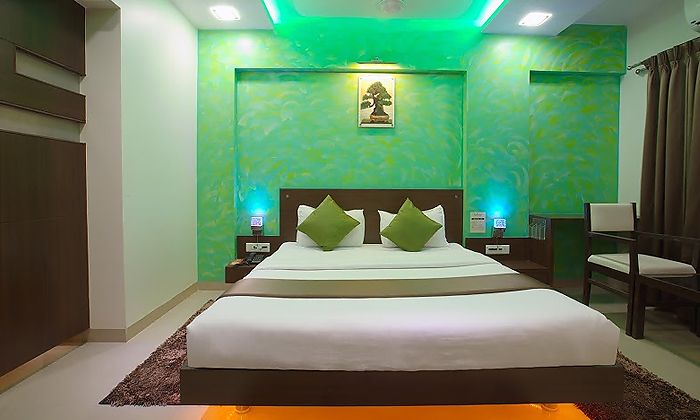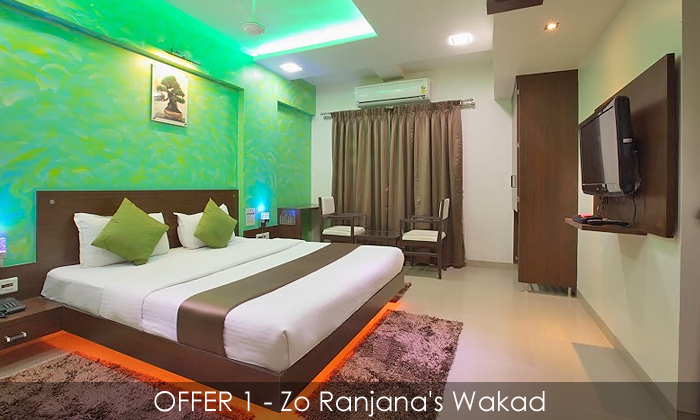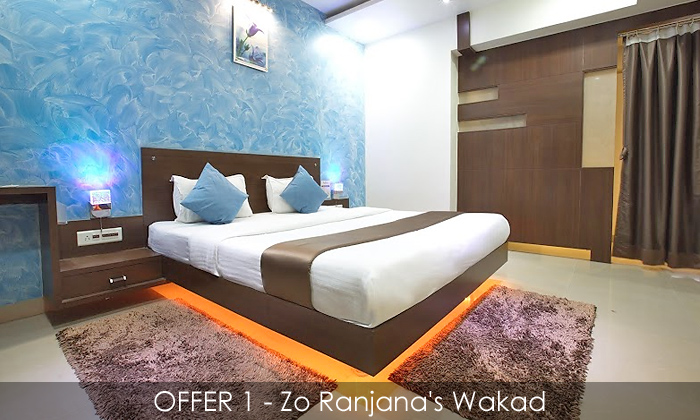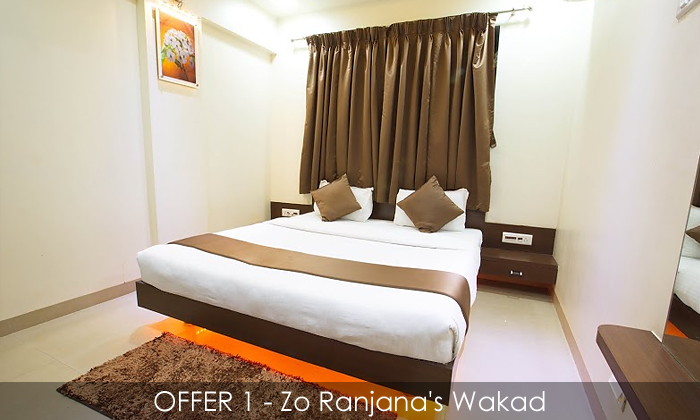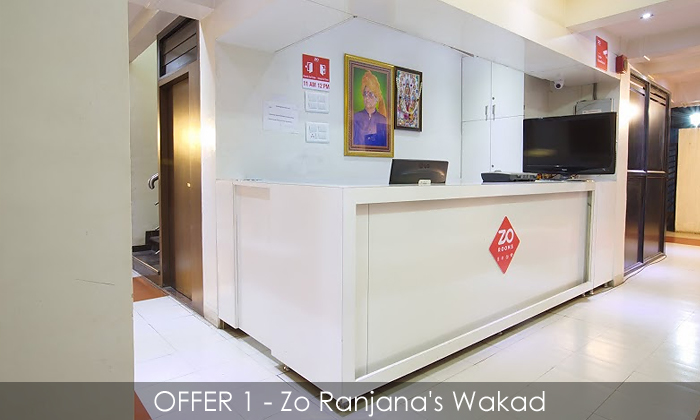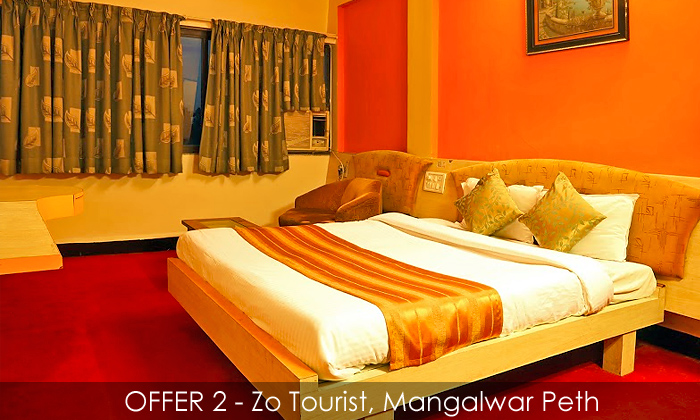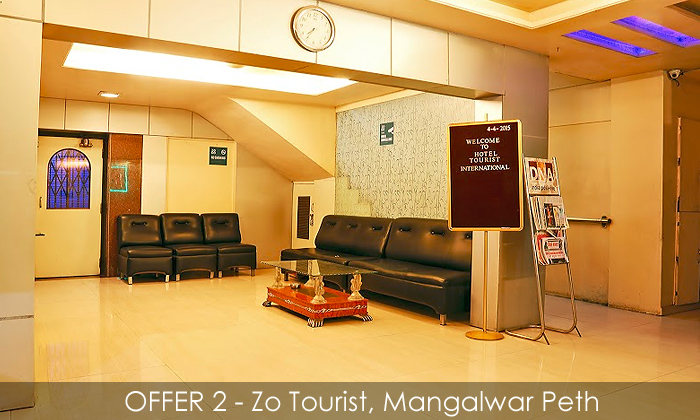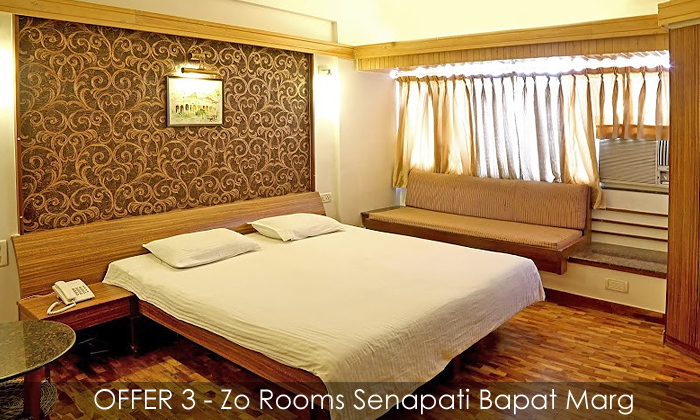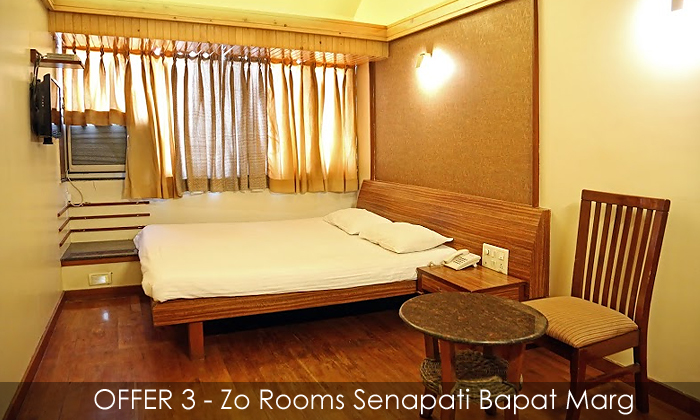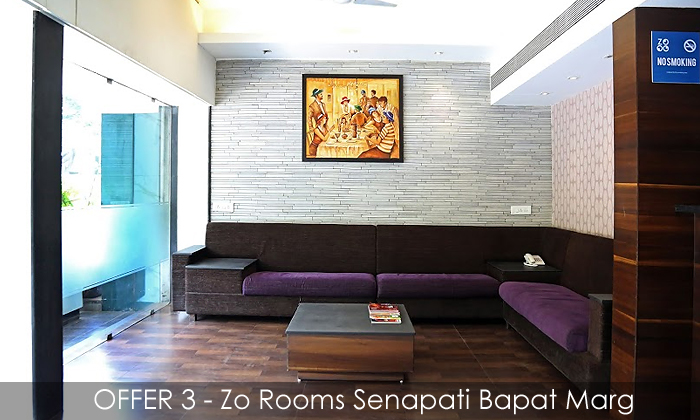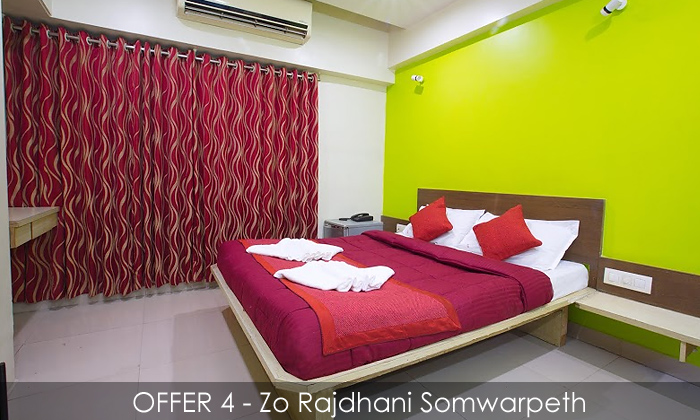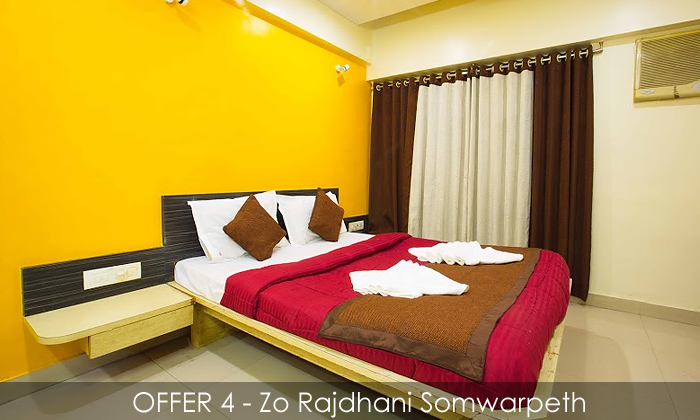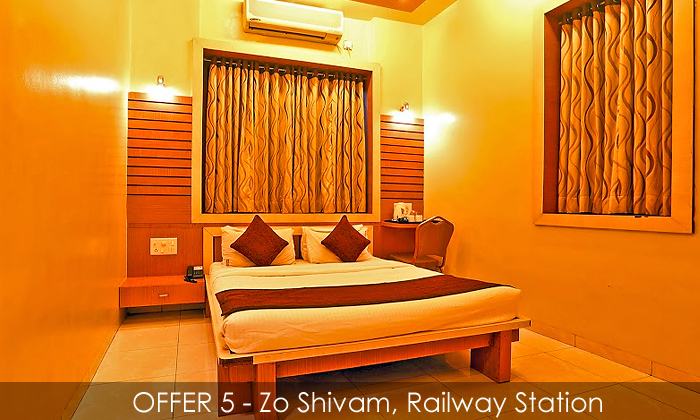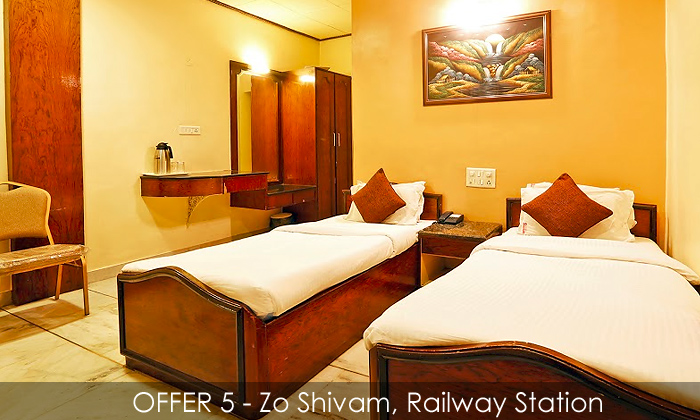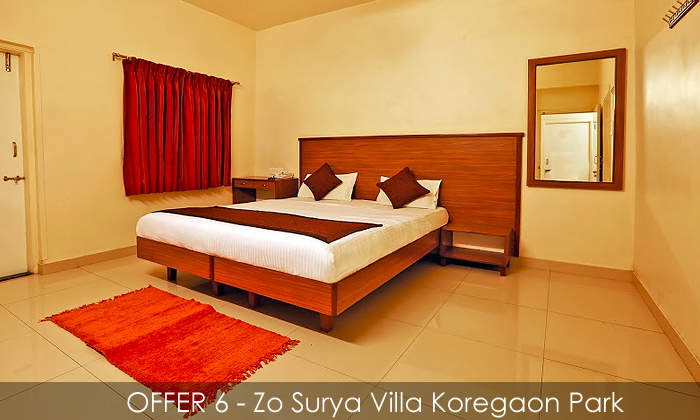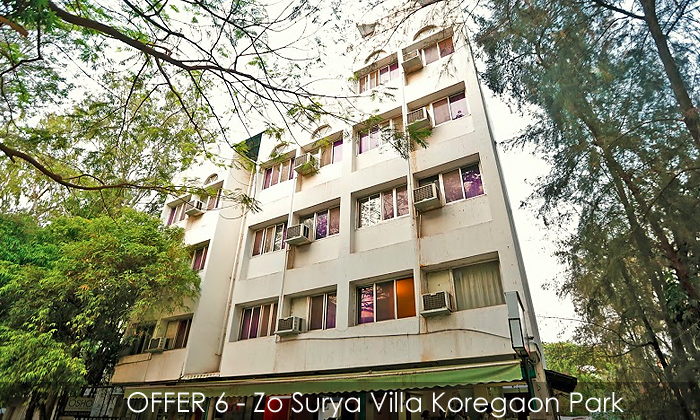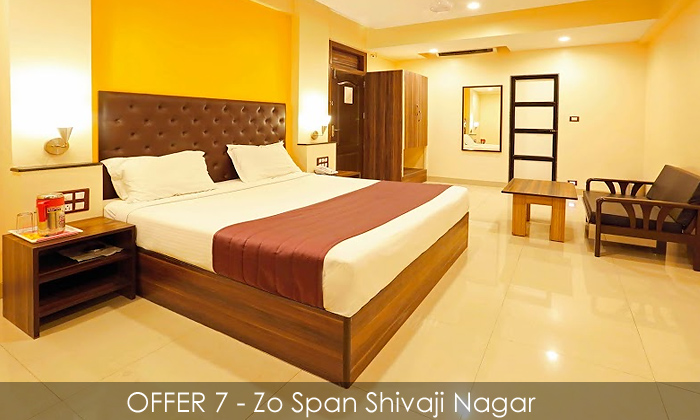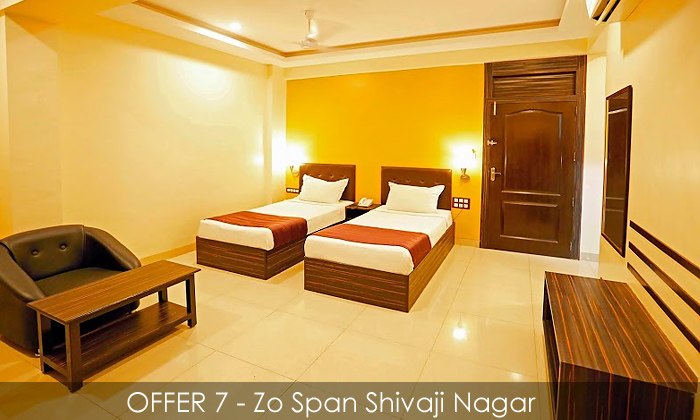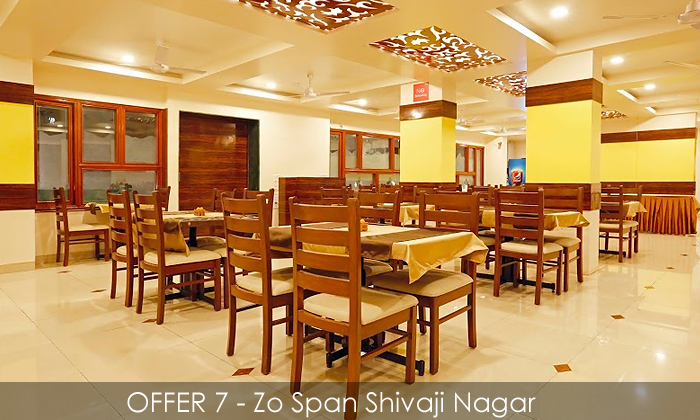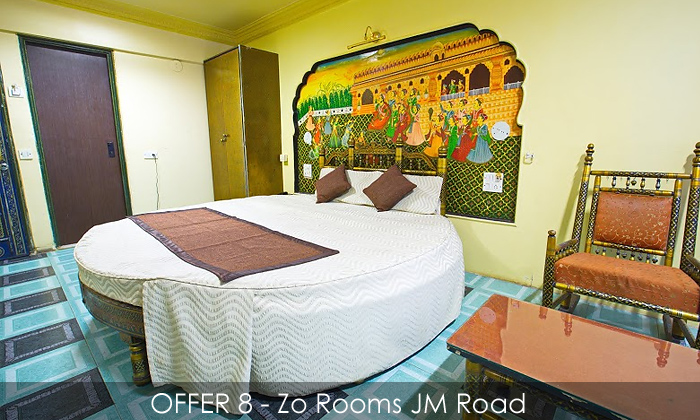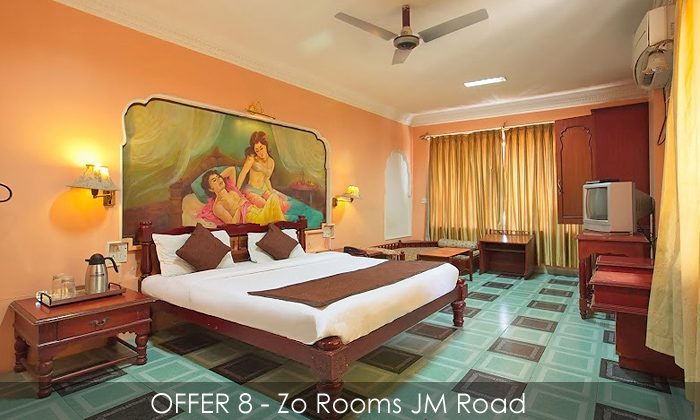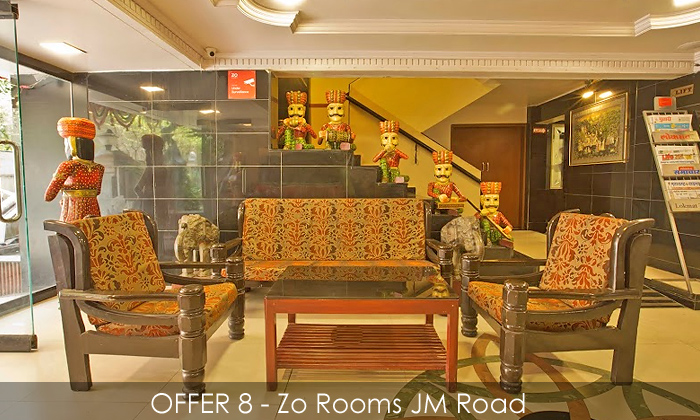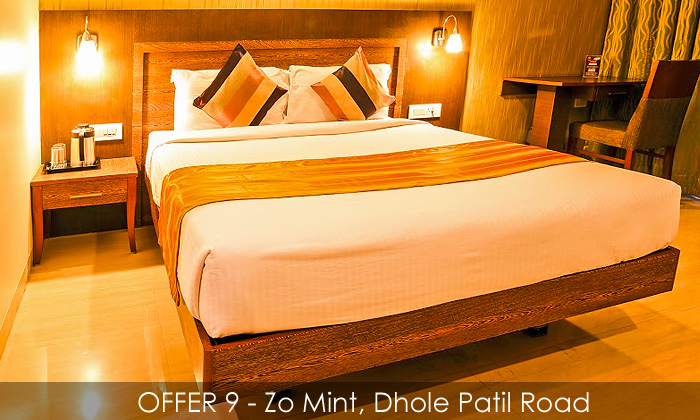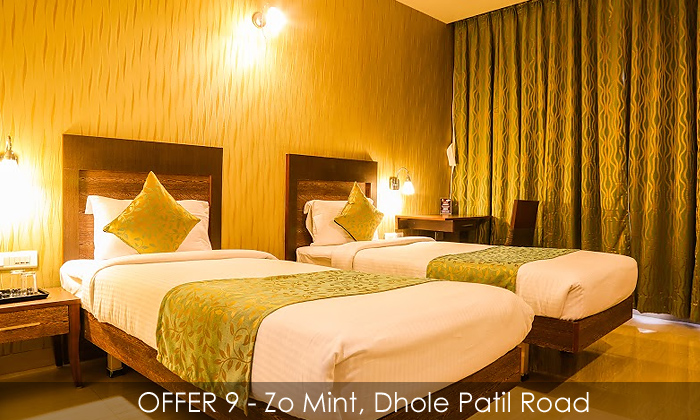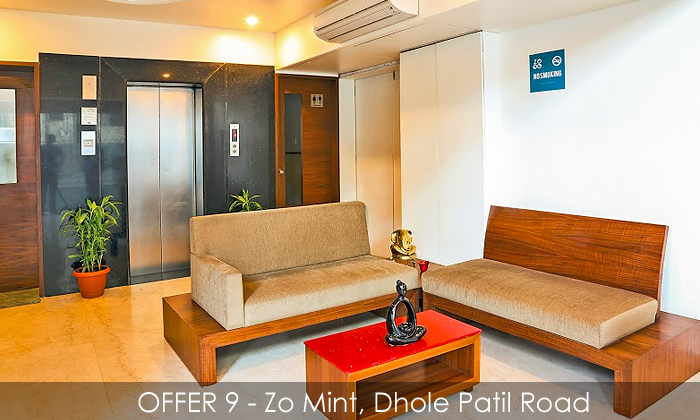 LOCATION LIST
Offer 1 - Zo Ranjana's Wakad
Sr. No. 130/4/4/7, Near IBMR College, Bhumkar Chowk, Wakad Near Hinjewadi IT Park Shankar Kalat Nagar, Wakad, Pune 411057

Offer 2 - Zo Tourist Mangalwar Peth
448, Mangalwar Peth, Station Road, Pune 411011

Offer 3 - Zo Rooms Senapati Bapat Marg
Sr. No.106/3a, Opposite Marriott Hotel and International Convention, Senapati Bapat Rd, Jawahar Nagar, Shivaji Nagar, Pune 411016

Offer 4 - Zo Rajdhani Somwarpeth
429, Somwarpeth , Narpatgiri Chowk, Pune 411011

Offer 5 - Zo Shivam Railway Station
12, Wilson Garden, Near Pune Railway Station, Pune 411001

Offer 6 - Zo Surya Villa Koregaon Park
294/1 Lane A,down German Bakery Lane , Koregaon Park Pune 411001

Offer 7 - Zo Span Shivaji Nagar
Behind Shivaji Nagar Telephone Exchange, Revenue Colony, Off. J M Road, Shivaji Nagar, Pune 411005

Offer 8 - Zo Rooms JM Road
638, Deccan Gymkhana, JM Road, Behind PMT Bus Stand, Pune 411004

Offer 9 - Zo Mint Dhole Patil Road
Opp. Dhole Patil School, Next to Tehmi Grant Nuring Institute, Behind Desai House, BS Dhole Patil Path, Sangamvadi, Pune 411001
Hotel
Zo Rooms provides comfortable accommodation, at a location of your preference, anytime you prefer, and at unbeatable prices. Unlike most others, a Zo Room is just a call away.
Location
Recommended Places to Visit:
Jal Mahal
Dive Ghat
Purandar Fort
Narayanpur
Balaji Temple
Ketkawale
Purandar Wada, Saswad
Sangameshwar Temple & Malhargad Fort
Jejuri
Pandharpur
Product Category
= Groupon
Product Highlights
-
Hotel & Attractions
Facilities:
Air-Conditioning
Comfy 6 Inch Mattress
Free Breakfast
High-Speed Wi-Fi
24/7 Tech Support - 090153-33888
Choice of 9 Locations across Central Pune:
Wakad
Mangalwar Peth
Senapati Bapat Marg
Station Road
Railway Station
Koregaon Park
Shivaji Nagar
JM Road
Dhole Patil Road
Search Pune: 1N Stay for 2 in a Standard Room across 9 Locations at Zo Rooms on Groupon