Udaipur: 2N/3D Stay for 2 in DoveCote Room with Breakfast and Lunch/Dinner. Awarded TripAdvisor Certifcate of Excellence- Groupon Deals Travel Deals & Discounts
End Date
= 2015-09-28T18:29:59Z
Offer/Product Details
-
The Deal
Udaipur's scenic rivers and valleys sing laurels of a bygone era. Delve into the royal nostalgia and the rich Rajputana Heritage with this Groupon.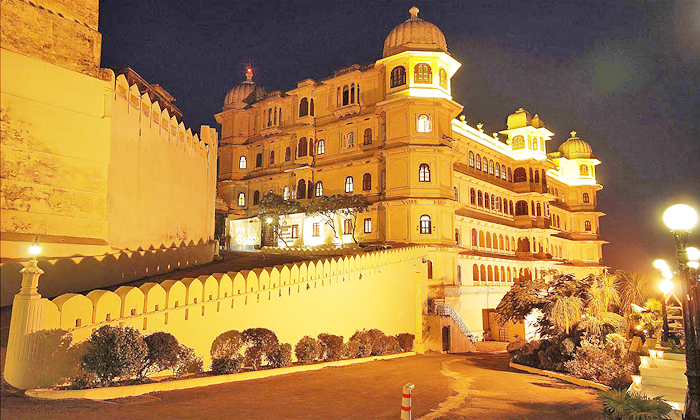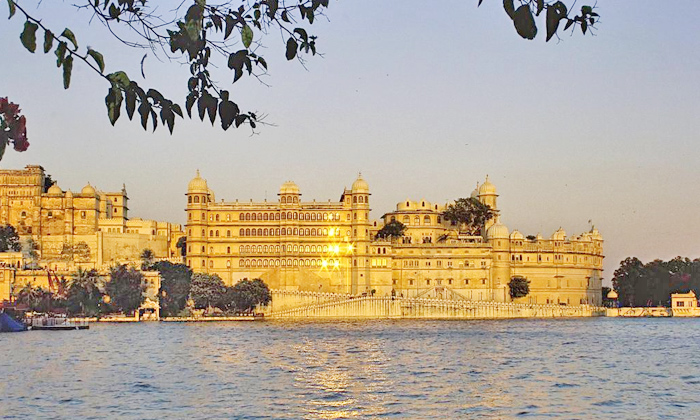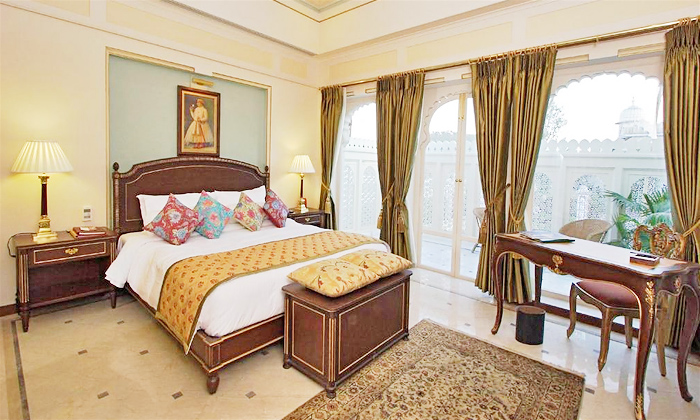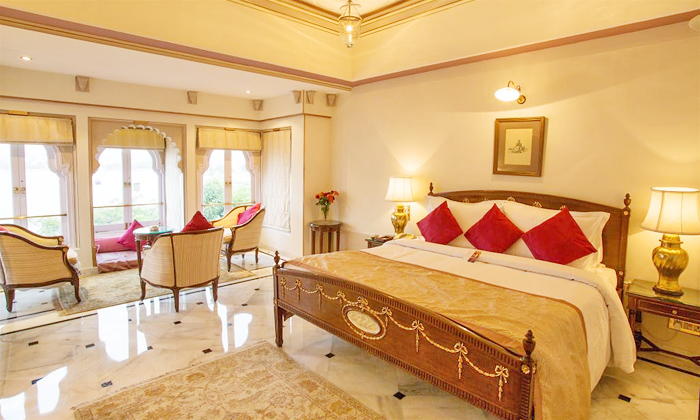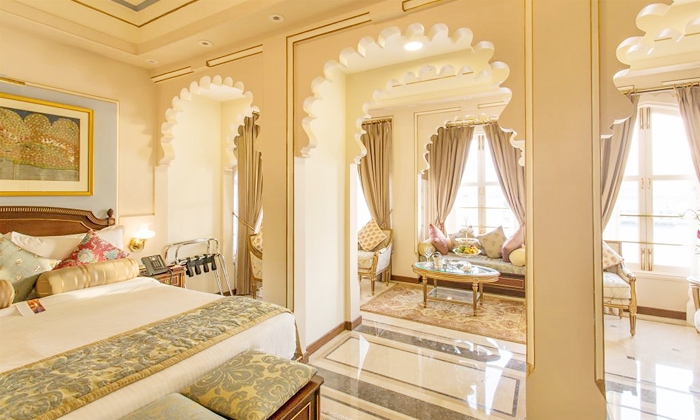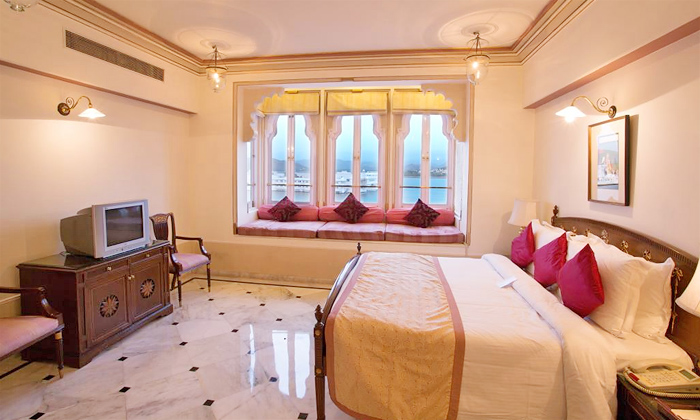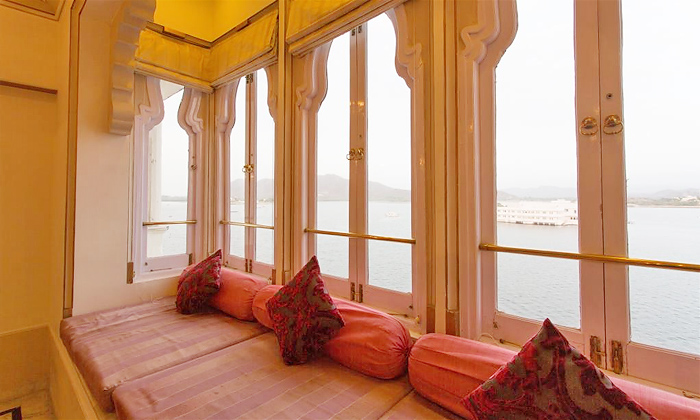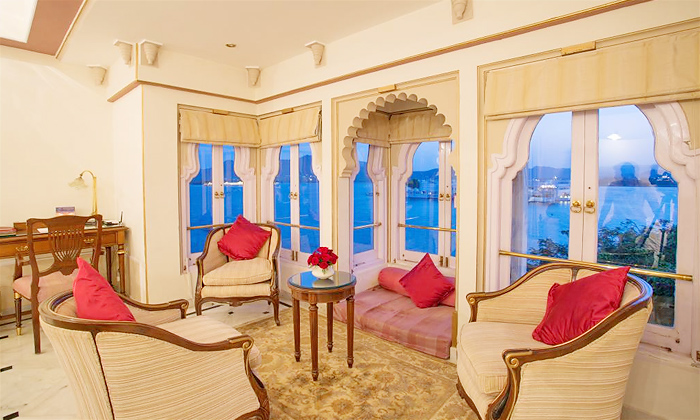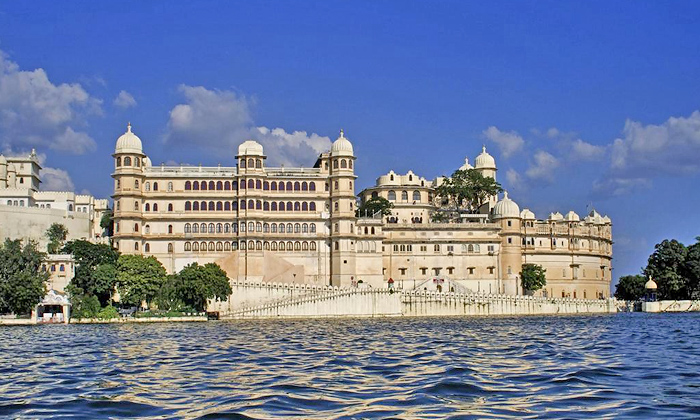 Hotel
Maharana Fateh Singh, one of the greatest Maharanas of Mewar, constructed the palace during his reign as an exclusive venue for royal functions and the architectural masterpiece has been since meticulously preserved for discerning guests.
The Durbar Hall Sabhagaar, which is one of the main features of the hotel, is of historical significance as in 1909 Lord Minto, the Viceroy of India, laid its foundation stone: Located on the eastern shores of the picturesque Lake Pichola, the palace seems to have floated straight out of a fairytale.
The interiors are soaked with history, dotted with miniature paintings, portraits, royal artefacts and the armoury of the Mewar dynasty.
The suites and rooms are embellished with original paintings and period furniture from the toshakhanas or royal storerooms, promising a luxurious stay as you reflect in the ever-changing hues of the lake from the large arched windows. Fateh Prakash Palace is ideal for holidays, conferences, meetings or celebratory events here.
Location
Udaipur is one of the oldest kingdoms in the province and continues to instil a sense of pride among the people. It is a historic city and features extensive cultural heritage. The interconnected lakes, mountains and the habitat of the city present a brilliant example of harmony between nature and the constructed environment. The weather and social setting are very agreeable and conducive to visitors, both national as well as international. Though the lakes of Udaipur are its main attraction, the city is also known for its palaces, temples, gardens and fountains.
Recommended Places to Visit:
City Palace
Jag Mandir
Monsoon Palace (Sajjan Garh Palace)
Jagdish Temple
Saheliyon-ki-Bari
Gulab Bagh & Zoo
Doodh Talai
Maharana Pratap Memorial
Bohara Ganesh Ji
Nehru Garden
Bagore-ki-Haveli
Ahar Museum
Udaipur Solar Observatory
Product Category
= Groupon
Product Highlights
-
Hotel & Attractions
Awarded TripAdvisor Certificate of Excellence
Rated 4 on TripAdvisor
Room Service
Meeting Rooms
Business Centre with Internet Access
Dry Cleaning
Laundry Service
Banquet Room
Multilingual Staff
Conference Facilities
Babysitting
Regal dining options at The Sunset Terrace and Surya Darshan Bar
Regal Visits to Crystal Gallery and The Vintage & Classic Car Collection
How to Get There
Maharana Pratap Airport - 20 km
Udaipur Railway Station - 5 km
Udaipur Bus Station - 1km
Search Udaipur: 2N/3D Stay for 2 in a DoveCote Room at Fateh Prakash Palace on Groupon