Groupon: Chikmagalur: 1N Stay for 1 in a Cottage OR Loghut with Safari, Meals, Boat Ride & MORE at River Tern Lodge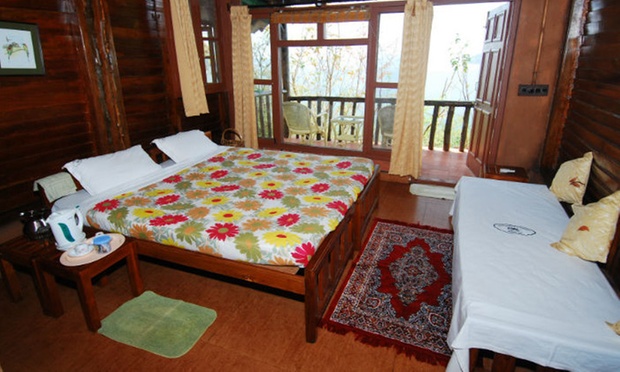 Groupon: Chikmagalur: 1N Stay for 1 in a Cottage OR Loghut with Safari, Meals, Boat Ride & MORE at River Tern Lodge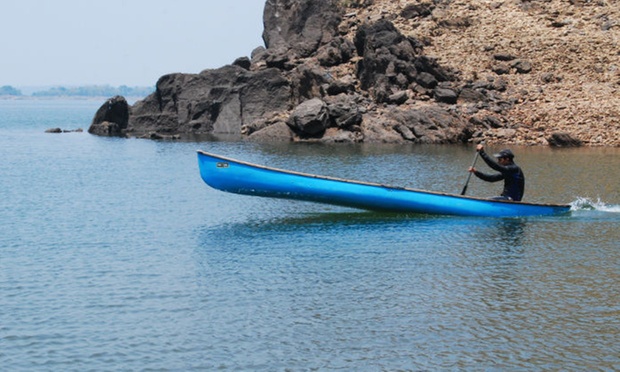 Groupon: Chikmagalur: 1N Stay for 1 in a Cottage OR Loghut with Safari, Meals, Boat Ride & MORE at River Tern Lodge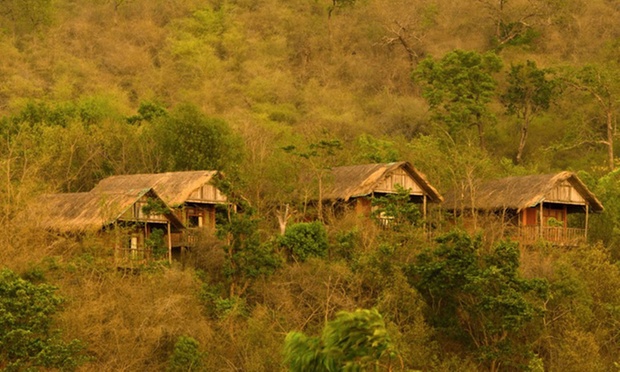 Groupon: Chikmagalur: 1N Stay for 1 in a Cottage OR Loghut with Safari, Meals, Boat Ride & MORE at River Tern Lodge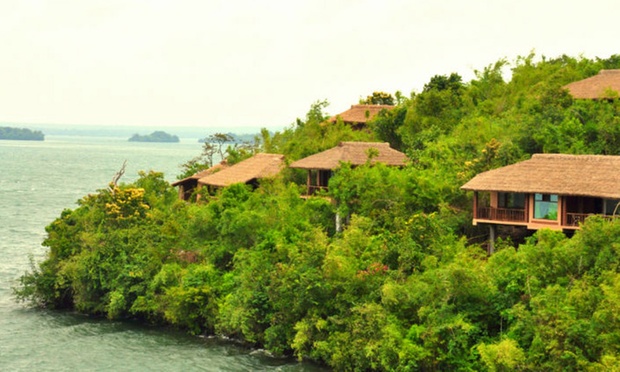 Groupon: Chikmagalur: 1N Stay for 1 in a Cottage OR Loghut with Safari, Meals, Boat Ride & MORE at River Tern Lodge
Highlight
Hotel & Attractions
Rated 4.5 on TripAdvisor
Awarded TripAdvisor Certificate of Excellence 2014
Wildlife Safari
Bird Watching
Nature Walk / Trekking
Kayaking 
The Deal
Explore the lush greenery and picturesque hills of Chikmaglur with this Groupon to the River Tern Lodge.
Choose from the following stay options:
Offer 1 (Mon to Thurs Check-in) - Rs.5666: 1N Stay for 1 in a Cottage OR Loghut with Safari, Boat Ride & Meals
Offer 2 (Fri to Sun Check-in) - Rs.6333: 1N Stay for 1 in a Cottage OR Loghut with Safari, Boat Ride & Meals
Inclusions:
Accommodation as per category on twin sharing basis
Lunch
Dinner
Breakfast
Jeep Safari into the Bhadra Tiger Reserve
Boat Ride
Bird Watching
Itinerary:
Day 1:
12:30PM: Check-in
1:30PM: Lunch
4:00PM: Tea/Coffee
4:30PM: Drive to Bhadra Wildlife Santuary
7:30PM: Wildlife film show
8:30PM: Campfire and Barbecue
9:30PM: Dinner
Day 2:
6:00AM: Wake-up call, tea/coffee
6:30AM: Guided trekking / Boating
9:30AM: Breakfast
11:00AM: Check-out
Child / 3rd Guest Policy:
Child below 5yrs: FREE
Child between 5 to 12yrs: Rs.3168 per child per night
Child above 12yrs: Need a separate voucher
Timings:
Check-in time: 12:30PM
Check Out: 11:00AM
Hotel
Nestled in the Western Ghats, the River Tern Lodge gets its name from the nearby island that attracts hundreds of river terns during the breeding season. It is located on a hillock on the edge of the Bhadra reservoir, near Lakkavali: a stone's throw away from the northern boundary of the Bhadra Tiger Reserve, in the Chikmaglur district. Chikmaglur was once a princess' dowry – and still holds the charms of a place that is fit for a king. Amongst all this, is a beautiful place to form a whole new bond with nature.
Location
Recommended Places to Visit:
Baba Budan Giri Range
Ballala Rayana Durga
Balehonnur
Bhadra Wildlife Sanctuary
Marle
Fine Print
What You Get
Offer 1 (Mon to Thurs Check-in) - Rs.5666: 1N Stay for 1 (Twin-Sharing) in a Cottage OR Loghut with Safari, Boat Ride & Meals
Offer 2 (Fri to Sun Check-in) - Rs.6333: 1N Stay for 1 (Twin-Sharing) in a Cottage OR Loghut with Safari, Boat Ride & Meals
Inclusions:
Accommodation as per category on twin sharing basis
Lunch
Dinner
Breakfast
Jeep Safari into the Bhadra Tiger Reserve
Boat Ride
Bird Watching
Itinerary:
Day 1:
12:30PM: Check-in
1:30PM: Lunch
4:00PM: Tea/Coffee
4:30PM: Drive to Bhadra Wildlife Santuary
7:30PM: Wildlife film show
8:30PM: Campfire and Barbecue
9:30PM: Dinner
Day 2:
6:00AM: Wake-up call, tea/coffee
6:30AM: Guided trekking / Boating
9:30AM: Breakfast
11:00AM: Check-out
Validity
Validity:
Offer 1 valid till 31.03.2015 (Monday to Thursday Check-in)
Offer 2 valid until: 15.09.2015
Valid for 1 person
Accommodation as per category on twin sharing basis
Maximum occupancy in a room is 2 persons
Timings:
Check-in time: 12:30PM
Check Out: 11:00AM
Pay Extra at Location:
Child policy:
Child below 5yrs: FREE
Child between 5 to 12yrs: Rs.3168 per child per night
Child above 12yrs: Need a separate voucher
Surcharge for Single occupancy:
Rs.1500 per person per night
General Fine Print
Rates applicable for Indian Nationals only
Rooms subject to availability, limited rooms per day on promotional rates
Inclusive of all taxes and service charges
Prior reservation mandatory
For weekend reservations, we recommend calling in advance
Printout of voucher is mandatory
Cancellation Policy:
No refund if booking is confirmed
Groupon Promise
If desired reservation dates are unavailable, contact us within 14 days of purchasing the voucher for full refund - No questions asked
This is only valid if the reservation request has been sent at least 7 days prior to date of travel
See the rules that apply to all deals